Thought Leadership
- 11:05 am - 11:30 am
With the proliferation of smart devices, connected sensors and a constant and insatiable need for data-driven insights, IT has moved from back office functionality to supporting executive strategy. Businesses need to move at the speed of technology and technology needs to run at the pace of digital business. In this workshop two experienced transformation consultants will share examples of how forward thinking organizations are addressing the need to support modern, digital business outcomes whilst defending core markets from digital migrants. Join us to learn how clients have:
Modernised applications to generate $250m+ in sales pipeline within 3 months
Embedded Lean thinking to reduce time to market from 90 to just 7 days
Adopted Cloud delivery models to save up to 26% of IT OpEx budget
Used Hybrid Cloud to save OPEX of ?350M/year
Reduced time, cost & effort of provisioning from 150+ days to just several hours
We know every business starts in a different place, with its own strengths and weaknesses, and unique opportunities. Nevertheless, there are pragmatic and proven practices that all organizations can use to build the business case for change and to justify investments from board. You will leave this session with plenty of ideas for starting your own project and a few useful frameworks as well.
Sponsored by: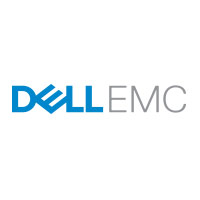 DELL EMC